There is a common misconception that HR Strategies are for big businesses with large HR Departments and not something that smaller businesses need to think about.  As we know time is such a precious commodity, you have multiple demands on your time every day, so why should you add creating a HR Strategy to the list of priorities?  The answer to this is quite simply that it will enable your Nursery to run more effectively and stand out in the crowded marketplace.
Many small businesses operate their HR on a need by need basis, they are reactive in respect of their HR rather than pro-active, in other words they do not consider HR in any detail until something goes wrong which can prove a very costly mistake.
As we have previously discussed your biggest asset in your business is your employees.  They are the secret ingredient to transforming a good nursery into an outstanding nursery.  Investing in the care and wellbeing of your employees is investing in the future success of your business.
So where to begin?  Think back……when you opened your business, what was your vision for the business, what were your goals?  Quite simply this is where you start with your HR strategy as it should perfectly complement and support your whole business aims and vision.  In this way, it is important to remember that you have unique qualities, you may specialise or have a USP in a certain area so any strategy in your business should reflect this and be personalised to your setting.
There are some key components that should be the basis of your HR Strategy as follows:
Organisation
Your strategy must ensure that your HR documentation is complete and up to date.  This is where an Employee Handbook is essential.  There are many elements to an employee handbook, but some key sections to your handbook are Policies and Procedures, employee benefits, and a code of conduct.  Performance management is a key element, how will you deal with issues that arise or poor performance?  What communication practices will you put in place, what feedback channels will you have, will you offer training to deal with any skills gaps? How will you process any grievance cases that may occur?
Importantly all staff should be fully aware of the employee handbook contents, and have open access to the Handbook at all times.  The contents of the handbook should be written clearly and fully, avoiding the use of any jargon which could be misunderstood.
You should have a very clear policy on keeping and storing employee records ensuring that data protection rules are adhered to.  Your training records should also be stored alongside your staff records.  Records should be well organised and easily accessible, and importantly kept securely.
Recruitment
We often hear from Nursery Managers and Owners that staff recruitment is a big issue for them.  A HR strategy can help with this.  Putting a HR strategy in place will allow you to adopt and maintain a long term vision.  It will make your business and your employees more efficient, the result of which is commonly saving a business money.
Your recruitment strategy should be linked to how you see your business growing.  You may have the employees you need now but at what point as you develop will you require new team members, what qualifications/training will they be required to have, what will the structure look like – how many management positions will there need to be to properly support the employees as the staff numbers grow?
How will you undertake your recruitment, will it be in house or will you use a specialist agency? Social Media is an ever-growing area in recruitment and can be valuable in sourcing new employees.
Don't forget to ensure that your recruitment strategy meets the necessary employment legislation.
Retention
Your strategy should have a complimenting theme running through it, and at the heart of this is your employees.  You have designed a strategy to recruit the best staff into your business but if your staff benefits/training support/remuneration does not then support this you may recruit the best staff but you will not retain them.
Commonly when we discuss staff benefits, remuneration and salaries are front of people's minds.  This is obviously important to employees but it is worth remembering that it is not everything.  Smaller businesses are sometimes unable to match the highest salary levels but offering other benefits can balance this out.  Any benefits you offer have to work for your business – for example working from home is not something you can generally offer in this industry, but any flexible working benefits you can offer to improve employee's work/life balance are always valued.  Nice rest areas are always welcome to take a break from a busy day in a calm space.  Good training and career development opportunities are always viewed very well, as is recognition and reward for work done well.  To make the benefits work best for your individual setting, we recommend involving your employees in the decisions – ask what they would like, what would make the work environment a better place for them – make them feel a true part of the business.  Ultimately it is about making colleagues feel like a 'work family'
The real bonus of a solid HR strategy is that it will benefit both employers and employees.  It will align the needs and wishes of both parties to ensure a motivated and happy workforce – which in turn will elevate the performance of your setting, and help your unique qualities shine brighter.
We hope you have found the above useful, we would be delighted to hear from you with any questions, or any other feedback you may have on this blog.
Should The Nursery HR People be able to assist you further with this or any other HR matter in your Nursery setting, please do get in touch and we would be delighted to discuss this with you.
Have you received your free copy of our ebook which shows you how to free up more of your time whist still delivering outstanding results in your setting? If not then click here to get your copy today!
Fiona Tyson
Operations Director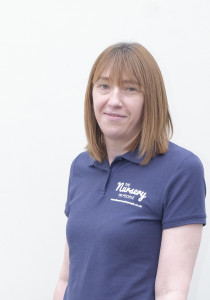 fiona@thenurseryhrpeople.co.uk
01509 833121
Less HR More Learning!