We are a team of working mums (mumtrepreneurs!) who appreciate the importance of childcare and the time and effort that nurseries and preschools put in to deliver this service on a daily basis. The Nursery HR People team wanted to combine our HR and business skills to help nurseries and preschools focus on the children more than their HR administration.
Whilst we recognise that compliance is of the utmost importance in the early years sector, we also understand having more time to nurture the children is what matters to you and the parents you provide your invaluable service to.
By providing you with compliant, easy to use HR documentation coupled with professional HR advice we hope it goes a long way in supporting you and your nursery.
We look forward to working with you.
Less HR More Learning,
The Nursery HR People Team
Meet The Team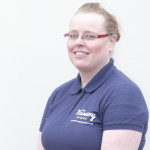 Donna Fairbrother
Co-Owner; The Nursery HR People
Donna has a BA Hons degree in Business coupled with MCIPD status through the Chartered Institute of Personnel and Development.
Donna is a credible and highly competent HR professional, with a diverse range of skills and experience, spanning across various business sectors. Donna has worked for FTSE global companies in HR Management positions and has worked in commercial based management roles enabling her to provide exceptional HR with a full understanding of how the commercial functions of a business operate.
Specialties include HR Management, Performance and Development, Strategic Management, Change Programmes, Commercial Management, Employment Law, HR Compliance.
Previous employers include; Boots Opticians, The Independent News and Media Company, IPSOS Mori, Lafarge, NHS, Nottingham Trent University and The Institute of Safety and Health.
Donna is a very proud mum to her young daughter who has discovered the benefits of running everywhere and keeping mummy super busy!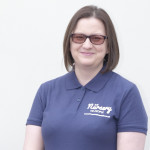 Ruth Lewin
Co-Owner; The Nursery HR People
Ruth also has a BA Hons degree in Business coupled with MCIPD status through the Chartered Institute of Personnel and Development.
Ruth has a genuine passion for everything HR and adopts a positive commercial approach helping clients find the right solution for them. Ruth has a wealth of both consultancy and hands on management and advisory experience both in the public and private sector.
Mum to three young boys, Ruth has chosen to specialise in the education sector and has a vested interest in helping nurseries, schools, Acadamies and Colleges make the best of their greatest asset – their employees
Specialties include Employment Law, HR Management, Management Coaching, Graduate Management and Apprenticeship Schemes, Change Management and HR Processes
Previous employers include; Peninsula, Lafarge Aggregates, Hanson Aggregates, Loughborough College and Autofil.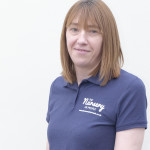 Fiona Tyson
Operations; The Nursery HR People
Fiona has a BA Hons degree in Business from De Montfort University in Leicester.
Fiona is an experienced and competent business professional with a range of diverse skills and strong commercial acumen. She has developed a career in business and operational management support over the last 15+ years, and prides herself on her ability to contribute to the strategic agenda.
Fiona has experience within Finance, Retail, Charity and Trade Association organisations, including working for The Boots Company, and the National Children's Bureau amongst others.
Fiona is 'Mum' to her teenage daughter which she lists as her proudest achievement!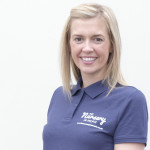 Sara Smith
Marketing; The Nursery HR People
Sara has a BA Hons degree from the University of Leeds
Sara is a highly motivated and proactive marketer with a proven record of delivering results through successful marketing campaigns, both offline and online. A creative thinker, strategic in approach and an award winning marketer, Sara has 15+ years of strong and proven communication, brands, marketing, project management and customer skills with experience of delivering high profile projects from research through to end delivery.
Previous experience spans across the Media,PR & Communications, and FMCG Sectors; including Independent News & Media, BBC Worldwide and The Coca-Cola Company.
Sara is mum to two little boys  so completely understands the value of excellent childcare to help with life as a working mum.