An Early Years Contract of Employment is a critical part of the business. As a Nursery Owner or Manager you will be only too aware of your legal responsibilities under employment law. Ensuring you have a fully compliant and fit for purpose early years contract of employment for your employees' is essential.
When you are faced with writing a early years contract of employment I know many of you will want to run to the hills screaming or outsource it to an expert. Whilst outsourcing to an employment specialist is definitely a sensible option, you should have a basic understanding of what key elements should be contained within a childcare employment contract template.
Did you know that the terms and conditions of employment should be issued to an employee on day one of employment if not sooner. This is a legally binding requirement that all employers must satisfy under The Good Work Plan legislation, effective from 06 April 2020.
Whether you are issuing a Nursery Nurse contract of employment or a Nursery Manager contract of employment it is good practice to send an offer letter and employment contract before the candidate has started their employment with you. It will also allow time for you to carry out DBS checks if the candidate does not already have this in place and to check they are eligible to work in the UK.
Here is the minimum information you should include within your Early Years contract of employment:
The Nursery's name and registered business address;
Employee's name and address;
Job Title (and possibly a brief description of the job);
Proposed Start Date;
If an employee's previous job counts towards a period of continuous employment, the date the period started;
Specific hours and days of work. It is advised that there is a reference made to when employees' will be issued with a work schedule should they have an irregular working pattern
If the early years contract of employment is being offered on a temporary or fixed term basis then the end date of the contract needs to be included;
Location of Work (where the job is based);
Any conditions applying to the job offer (for example a DBS check);
Whether the job is subject to a probation period;
Salary and Benefits (including any overtime and if this is payable);
All remuneration (including vouchers)
Details of any Collective Agreements if your nursery recognises a Trade Union for example (see further down in article for more information);
Holiday Entitlement (and if this includes public holidays);
Details of any other paid leave, for example maternity / paternity
Any actions to be taken by the candidate;
Sick Leave Entitlement;
Pension Scheme Information (all employers must provide a pension from their staging date if they haven't already got a pension in place. This comes under the pension auto-enrolment laws);
Notice on Termination of Employment (entitlement of both employer and employee following probationary period);
Reference to the Company's grievance and disciplinary procedures;
Any mandatory training provided by the employer and additional training which will be provided at the employers cost;
Any work conditions outside of the UK (duration of more than one month) should this be applicable.
The above list is the core details you should always have within your early years contract of employment. You can also make reference to other documents within the employment contract. Such documents may include certain policies and procedures such as safeguarding children and a staff handbook.
Did you know we provide a hassle free, award winning, cost effective employment contract specifically for the Early Years? To learn more about this amazing product click here
Remember as soon as an employee starts employment with you an employment contract has come into effect. Therefore it is imperative this is provided in writing to the employee to avoid any disagreements about what the early years contract of employment constitutes.
Making sure that the contract is signed by you as the employer and by the employee too is also very important. This confirms that both parties are in agreement with the terms and conditions laid out within the early years contract of employment. A copy should be kept by the employee for their own records and you should keep one on the employee's HR record for reference.
Ofsted will expect all employment contracts to be signed and stored safely so they can review these if required at their next inspection.
Implied Terms
Sometimes not all terms of employment are found in the early years contract of employment. In this situation such terms could be what are known as an implied term. Examples of an implied term can include:
Providing a safe and secure work environment for your employees;
Continuing with a certain bonus scheme that has been in place for several years such as a Christmas bonus;
Employees' not stealing from their employer.
Collective Agreements
Some employers have in place what are known as Collective Agreements. This is where employees' have a trade union or representatives who negotiate on their behalf on matters such as conditions of pay or working hours.
If your nursery is recognised by a Trade Union or similar representative body then details regarding this should be included within the early years contract of employment.
Conclusion
Providing a legally compliant and fit for purpose employment contract to your employees' does not have to be as onerous a task as you might think.
Getting the basics in place at the very start will make a considerable difference to supporting the employee in their transition into their new role with you.
Be as transparent as possible when providing the terms of employment and if there are any issues the employee wants to discuss before signing their contract then always speak with them to get such matters resolved early on.
Don't forget to learn more about the outstanding Employment Contract Product we have created specifically for the Early Years sector by clicking here!

Donna Fairbrother
Director
The Nursery HR People
donna@thenurseryhrpeople.co.uk
01509 833121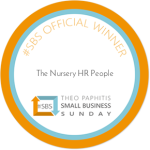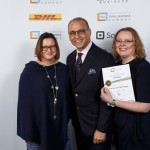 The Nursery HR People are the proud winners of the SBS Awards, chosen by former BBC Dragons Den Judge, Theo Paphitis.