The Autumn budget 2018 has been and gone. As always there have been winners and losers and plenty of debate about how the government could have done better. You will no doubt have seen some of the key changes and areas of impact for schools, hospitals, support services, transportation, defence, employers, small businesses and everyday people like you and I.
Early Years
For the Early Years sector it appears to have been overlooked with little or no support being offered under the Autumn budget 2018. Many have stated Philip Hammond has failed to address the funding crisis prevalent in the Early Years sector nor did he provide support for business rates other than for the retail sector.
It could be argued that funding for Early Years and young people is way down the priority list for the government.
Schools
A point of contention was when Hammond referred to the £400m being allocated to schools as helping towards 'little extras' when it has been reported schools are struggling to maintain the basic necessities such as books and learning equipment. Angela Raynor, Labour's Shadow Secretary went a step further saying the comment made by the Chancellor was 'insulting'.
Children's Services
Despite the efforts of the Chancellor to allocate funding to the resources that need it most many have said the Autumn budget 2018 has done little to bridge the gap in funding for children's services and for vulnerable families. Although £650m was given to social care, part of which will aid the expansion of children's social care programmes across a further 20 councils with high or rising numbers of children in care.
Universal Credit
Another area of concern for many has been in the handling of Universal Credit, which partly supports many families facing difficult times. The Children's Society have commented that 'whilst the government has taken some steps in the right direction it has still not done enough to address serious problems with Universal Credit which are causing hardship for many families.'
Summary
Needless to say it will always be an impossible task to fund every area of our society that needs fiscal support to prosper and provide the mechanisms so many people, businesses and families rely on. However it cannot be ignored that there has been no effort to help the Early Years sector in meeting their funding objectives.
But as with everything concerning our political framework change will inevitably be on the horizon and none more so than when the true impact of Brexit is revealed in Spring. If a no deal scenario is struck then there will be a need to completely review the budget again and adapt to a different landscape.
For now though the message for the Early Years sector is clear. It is imperative you work with the resources you have and manage the fallout from the lack of funding through prudent fiscal management and strong leadership. Times are certainly challenging within the sector but with focus, hard work and making smart decisions it can be overcome.
Key outputs from the Autumn budget 2018 related to Early Years:
Employers
Apprenticeship levy will be reduced for small business from 10% to 5%.
The qualifying period for entrepreneurs relief will be extended from 12 months to 2 years.
Children
£400 million to be allocated to schools. Primary schools to receive an average of £10,000 and secondary schools £50,000.
£2 billion for mental health services – including children and young people's crisis teams in every part of the country and a 24 hour mental health hotline.
£650 million for social care. Part of this will mean the expansion of successful children's social care programmes across a further 20 councils with high or rising numbers of children in care.
Employees
The personal tax allowance has increased to £12,500
The higher rate tax threshold has been increased to £50,000
National Living Wage will increase to £8.21 p/h from April 2019.
If you have any comments you would like to make regarding this article then please do get in touch. Remember if there are any questions you have regarding the impact on your employees then please contact us for advice.
Thanks for reading.
The Nursery HR People Team.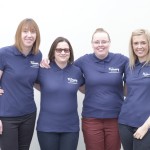 Free Trial

To sign up to a free trial of our online HR solution please follow this link https://www.thenurseryhrpeople.co.uk/free-trial/ . You will not be asked for any payment card details and you can access the free trial at any time.
Less HR More Learning.
01509 833121
http://www.thenurseryhrpeople.co.uk
Proud Winners of Theo Paphitis's SBS Award 2018